A healthy lifestyle means utilizing your time effectively. Some of the healthiest folks begin their day with this in mind. They do more for their wellbeing before 10:00 a.m. than other people do all day.
As someone who never stay up late, I am glad to reap the health benefits of being a morning person! These healthy lifestyle tips can help you get your day started on the right track too.
These are the healthy lifestyle tips of morning people:
10 Ways Healthy People Begin Their Day
1. They wake up early.
Healthy people want to get their day started as soon as possible. Early risers get better quality sleep than their night owl counterparts. They are also less likely to develop diabetes and metabolic syndrome. Often these healthy sleep habits start from childhood. Children who get up early are more active and 1.5 times less likely to become obese than those who wake up late.
2. They drink lemon water.
Want to flush out toxins? Start your day with some lemon water. Lemons are loaded with vitamin C, potassium, magnesium and copper. Lemon water supports your digestive system, while hydrating your body, giving you energy, and improving your mood. It may also help with regulation of insulin levels, damage caused by free radicals, and weight loss.
3. They meditate or write in a journal.
Studies show that we are more likely to be honest with ourselves in the mornings, making it the perfect time to meditate or journal. Both can bring about new solutions for tackling what is bugging us, reducing stress and improving wellbeing.
People who meditate take a few moments each morning to clear the mind completely. Meditation allows us to unclutter our thoughts, helping to reduce stress. It is shown improve physical and emotional well-being. Not only can meditating allow you to remain more calm throughout the rest of the day, it may also help to improve certain medical conditions.
No matter how hard I try, I've had difficulty getting deep into a meditative state, so sometimes journaling works better for me. It has been shown that people who journal have improvements in both physical and psychological health.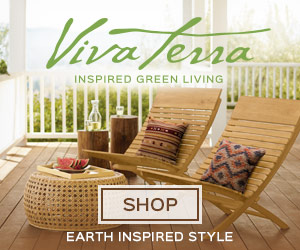 4. They plan out their day.
When I first met my husband back in college, he would awe at my to-do lists, which were written out in 15 minute increments from the time my alarm went off until I went to sleep. He would just chicly at them, but those crazy lists were what kept me sane. Everyone knows that stress does not do a body good. While you are under stress, your blood pressure rises, heart rate increases, breathing patterns change, immune system declines, muscles become tense, digestive system breaks down, sleep patterns are disrupted, and any existing health problems can become more aggravated. Not so much fun, is it?
Often stress comes from the overwhelming of having too much to do in too little time. (Hello, life of a working parent!) People who live a healthy lifestyle do what they can to avoid stress, and that means planning out the day so that they can make the most of their time. Not only will having a plan reduce stress, it also means that you can schedule in healthy habits such as preparing meals, drinking enough water, and scheduling time to exercise.
5. They stretch it out.
Most yogis will agree that morning is the best time of day to practice yoga is in the morning upon waking, when the mind is clear but the body is tight. Morning yoga is a great way to get the brain, breathing, and body ready for the day ahead. Not ready for a full fledged yoga practice, consider taking some time in the mornings to stretch out your body.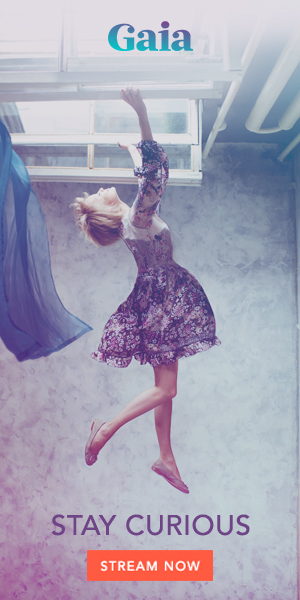 6. They exercise.
Did you know that you can burn more body fat by exercising an empty stomach? Compared to those who eat breakfast before a workout, people who exercise in a fasting state can burn almost 20% more fat. Exercising on an empty stomach sometimes makes me dizzy, so this may not be ideal for everyone, but it is sure is a good tip! People who exercise in the mornings are also less likely to crave food later in the day, and will likely consumer fewer calories.
If I don't exercise in the mornings, I have less energy later in the day and look for excuses to not workout at all. When I don't have time for a long workout, I do a 15 minute exercise video. Even a quick burst of exercise can have health benefits that last throughout the day. My favorite short workout is from the Metabolic Aftershock videos. They  are intense, yet appeal to people at every fitness level.
7. They go outside.
Healthy people get outside early in the day. People who get daily exposure to bright light in the morning tend to have a lower body mass index (BMI) than those who get outside later in the day. You may assume that this is because of those early morning runners, but the health benefits of morning light occur regardless of activity level.
People who get in their sunlight early in the morning are also less likely to get skin cancer. Though if you are headed out early, you should still use sunscreen!
Even teenagers who outside early will benefit. Research shows that teens who get more early morning sunlight tend to get more sufficient sleep at night.
8. They eat a nutritious breakfast.
Morning people know that breakfast is the most important meal of the day, especially if that breakfast is rich in protein. Eating a high protein breakfast is much more likely to keep you full until lunchtime than a carb-filled breakfast like pancakes or waffles.
9. They drink a smoothie.
Smoothies are a popular breakfast item in my household. They are easy to make, and you can get the antioxidants and nutrients needed to fuel your body throughout the day. Make sure your smoothies are filled with the right kinds of fruits and vegetables, such as berries, pomegranate, and spinach. Of course, there should also be that protein component, such as avocado, unsweetened yogurt, almond milk, protein powder, or pre-made protein powders. For the most health benefits, go for organic ingredients whenever possible.
10. They enjoy a cup of coffee or tea.
Sneaking in a cup of coffee in a quiet house before anyone else wakes up is the most peaceful part of my day! People who drink a cuppa Joe get the benefit of its antioxidant properties. Moderate coffee drinkers have a lower risk of type 2 diabetes, and fewer cardiovascular and heart-related issues. They are also less likely to get Parkinson's disease, dementia, liver cancer, basal cell skin cancer and possibly several other types of cancer.
If coffee isn't your thing, go for a cup of green tea in the morning instead. Green tea comes in several varieties these days, so there is sure to be one that fits your taste buds. (Two of my faves are Mercola Matcha Green Tea
 and Mighty Leaf Green Tea.
) Green tea is loaded with polyphenols, which are strong antioxidants that protect the cells in your body from serious free radical damage.
People who live healthy lifestyle do more in the mornings than other people do all day. Make your mornings count, and your body will thank you!

Disclosure: The healthy lifestyle tips in this post are backed by research and opinions are all mine. This post contains affiliate links. Thank you for supporting EatSleepBe.com.
Related Posts:
What You Need to Know about GMO's

How to Eliminate Toxins & Why You Should

7 Easy Ways to Help Your Family Stay Healthy Naturally
Why EVERYONE Should Take a Probiotic
9 Ways to Free Yourself from "To-Do List" Stress
Get a Healthy Thyroid: 10 Tips for Natural Thyroid Support
Do We Really Need Sports Drinks to Replenish Electrolytes in the Body?
20 Ways to Boost Your Workout Performance
Munchies Be Gone! 50 GMO Free Snacks for School, Work or Home
The Importance of Digestive Enzymes & Gluten Intolerance
7 Ways to Shop Organic on a Budget
Is Gluten Hiding in Your "Gluten-Free" Diet?
Got 15 Minutes? Then Try the Metabolic Aftershock Workout