Vitamins and nutrients are needed for cells to function optimally, for proper growth and development, so it should come as no surprise that getting the right amount of vitamins and nutrients can make an enormous difference in a child's life.
Even in thriving areas, it is not always easy to get all of the necessary vitamins and nutrients. Every parent of a toddler knows that sometimes we must pick our battles, foregoing the variety of fruits and vegetables as long as our kid eats something relatively close to a decent meal. Yet each of the essential vitamins and nutrients has an important job in the body, and becoming deficient in on more can cause health problems. For example:
* Without enough Vitamin A, your teeth, bones, soft tissue and skin are at risk.
* Without enough Vitamin C, your wounds may not heal properly.
* Without enough Vitamin K, your blood would not coagulate.
* Without enough Iron, your red blood cells can't carry oxygen through the body, and you may experience weakness, fatigue, or lightheadedness.
Sadly, millions of children around the world are suffering from a lack of micronutrients that can lead to disease and even death. In fact, it is believed that 45% of all childhood deaths worldwide are attributable to undernutrition. An estimated 190 million children under five suffer from vitamin A deficiency, considered a major underlying cause of child mortality.
The Vitamin Shoppe
is helping to get essential vitamins and minerals to all children. Throughout the month of November, all Vitamin Shoppe stores across the country will be supporting Vitamin Angels, a non-profit organization that helps at-risk populations in the United States and internationally —specifically pregnant women, new mothers and children under five— gain access to lifesaving and life changing vitamins and minerals. Customers can buy an "angel product" from a list of over 250 participating products, and a percentage of the purchase will be donated to Vitamin Angels. Additional donations can be made at store registers.
As a friend and affiliate of the brand, the folks at Vitamin Shoppe
sent me a box filled with some of the participating items, so I know with certainty that there is something for everyone. For example, Rainbow Light products are among the best of the best. Their products are dairy free, egg Free, fish free, gluten free, milk free, peanut free, shellfish free, tree nut Free, wheat free, and contain no artificial sweeteners. I am also incredibly fond of Smarty Pants products, which are free of high fructose corn syrup, yeast, artificial colors, artificial flavors, artificial preservatives, salicylates, eggs, gluten, milk, peanuts, shellfish, and wheat. And thanks to the generous package they sent, I have just fallen for Garden of Life's Raw Fit vanilla meal replacement shakes! (Though the chocolate one sounds good too.) They are organic, GMO free, vegan, gluten-free, and contain probiotics plus 45 superfoods and whole food vitamins and minerals.
In addition, Vitamin Shoppe is offering 10% off a $25+ purchase or 15% off a $50+ purchase online when you use the code NOVOFFER! You can save even more by going through ebates first. You will also get free shipping
 on orders over $25 at VitaminShoppe.com, so you can save on your purchase AND help a child in need at the very same time.
Throughout November, Vitamin Shoppe is supporting Vitamin Angels, an organization that helps those at-risk gain access to essential vitamins and minerals. Your donation will help provide life changing vitamins and minerals to at-risk children in need worldwide. So please be an angel, and donate today. Find a Vitamin Shoppe store near you at: Vitamin Shoppe.com
.
Disclosure: There are affiliate links in this post.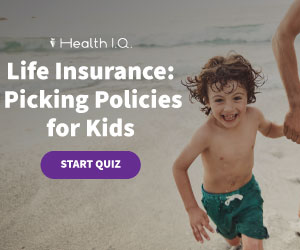 Related Posts:
How to Reach Your Family Health & Fitness Goals
The Undeniable Benefits of Beets & Beet Juice
The Health Benefits of Turmeric and How to Get More in Your Diet
85 Acts of Kindness Ideas
The 5 Foods to Eat Before a Workout & After a Workout
Get Toxin Free Makeup and Beauty Products with Beautycounter
The Importance of Digestive Enzymes & Gluten Intolerance