If you have been here before you may have seen my kitchen table theory on helicopter parenting.  In a nutshell, while I believe in giving kids some space to have their own experiences to grow and shape their own minds, we live in a world now that (in my personal opinion) requires more hovering than in previous generations for our children's personal safety. 
In the day of online bullying, tiny cameras and creepy stalkers, we parents must be more vigilant than ever.  My own kids are learning bullying awareness and predator awareness in their karate classes.  Just yesterday a friend found out that a boy at school snapped a photo of her 12 year old in the hallway in between classes and then posted it online with a degrading caption and comments.
As much as we want our kids to be aware of their surroundings and we want to stay vigilant on their behalf, experts are starting to wonder what impact growing up in a paranoid society will have on their future; on their own ability to deal with challenges and take risks.
A new study out of the UK shows that children of risk-averse parents have lower test scores and are somewhat less likely to attend college than children of parents with more tolerant attitudes toward risk.
That statistic fascinated me, especially because it implies that our risk attitudes will reflect our children's cognitive ability.  If I stop my kid from climbing a tree is that going to translate to him not taking an educated guess on a math test?  Can we do an effective job of letting our kids be kids and teaching them that risk (and yes, failure) is a part of learning and growing while also keeping them safe from danger?
Those questions led me to even more questions.  Are we, by the nature of living in today's society, going to stifle our kids from taking risks? Can our society's protective nature become a cause for anxiety or social phobia?  And if so, how does that impact the current wave of entrepreneurial spirit? Does it mean that when our kids are older they will go back to following the straight and narrow, staying in one safe job from graduation until retirement?  Are we protecting them and stifling them at the same time?
As parents, are we in a damned-if-we-do, damned-if-we-don't position?  What do you think?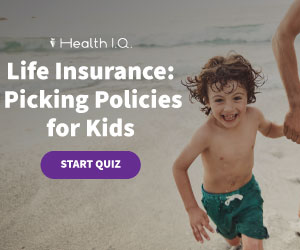 Source: http://web.hbr.org/email/archive/dailystat.php?date=120612&utm_campaign=Socialflow&utm_source=Socialflow&utm_medium=Tweet, http://timesofindia.indiatimes.com/life-style/relationships/parenting/Risk-averse-parents-putting-kids-at-risk/articleshow/17508167.cms